Lash Extension Artistry
Eyelash extensions are a fully customizable look that best suits your lifestyle needs. Made out of semi-matte black synthetic fibers that come in a variety of length and curl, extensions are expertly attached to each individual natural eyelash using medical grade eyelash adhesive. Contrary to the traditional eyelash extension standards, extensions are instantly water resistant and oil friendly. Owner and artist Jessica Bradley holds 6 certifications through the most reputible companies in the industry.
Vici Collective offers award winning eyelash extension artistry specializing in classic, volume, and mega volume.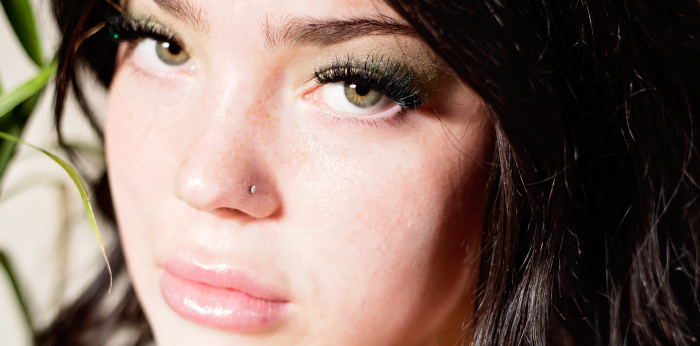 Lash Appointments
New guests will receive a thorough consultation with your lash artist to determine the desired lash look. Vici Collective is open by appointment only, and can be scheduled by contacting us.
Lash Extension Service Menu
Eyelash Extensions
With 6 certifications and constant continious education on the latest techniques in the industry, Vici Collective creates a lash look designed specifically for you after a thourough consultation. These looks include classic, wet/mascara look, strip lash, volume, mega (russian/american) volume.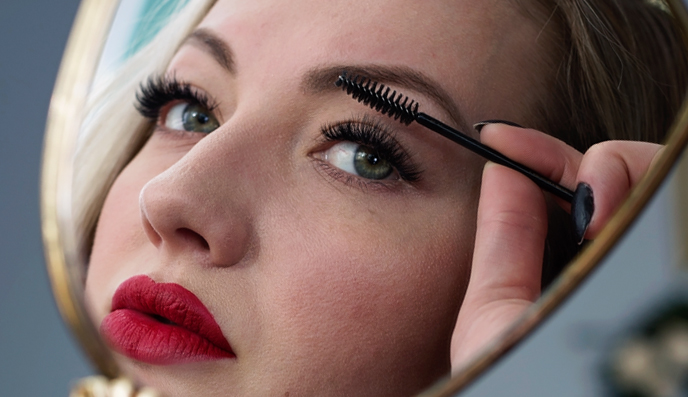 Full Set
$ 325
Fill
$ 135* +
* Fill appointment pricing is based on time of service provided, and may adjust accordingly.
Outside Fill / Correction
New guests who are currently wearing extensions will be scheduled as an outside/correction to allow for additional time for a thorough consultation/application time.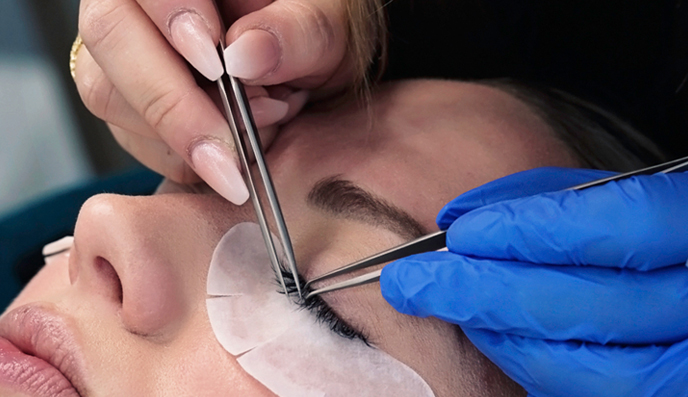 | | |
| --- | --- |
| Outside Fill / Correction | $ 150 + |
Lower lashes
Lower lashes are extensions adhered to the bottom natural lash line. Lasting up to 2 weeks, these extensions are great for special occasions. Can be added onto any lash service.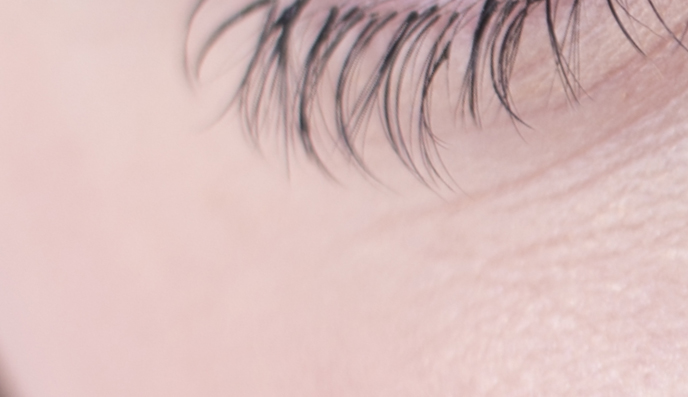 | | |
| --- | --- |
| Lower Lash Extensions | $ 85 |
Eyelash Extension Removal
Extension removal is available for discontinuation of extensions. Formulated to condition your natural lashes, this non-alcoholic non-acetone remover breaks down the bond between natural lash and adhesive.
Lash/Brow Treatment Menu
Lash Lift & Tint
This semi-permanent process curls and tints your lashes from the base to tip, showing all the true natural length of your lash- giving you the most natural lash look.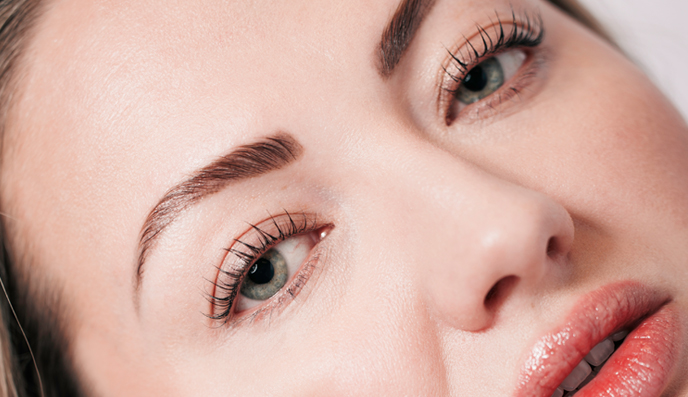 Brow Lamination
This semi-permanent, micro-blading alternative stylizes your naturally unruly or thinning eyebrows for up to 6 weeks. Brow lamination gives your brows a fuller, smoother, uplifted apperance. Brow shaping and tint included.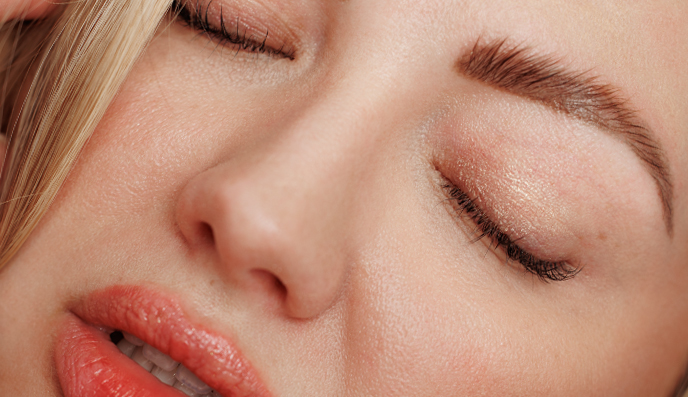 | | |
| --- | --- |
| Brow Lamination + Shaping + Tint | $ 95 |
Brow Shaping
Brow Tinting
Schedule
Appointment may be scheduled via contact method below. Pre-booking is recommended to keep up on your maintenance of extensions. For guests with existing extensions from anywhere other than Vici Collective, a consultation is required before infill reservation is made.
Contact
For general questions, please visit the FAQ. For all other inquiries and scheduling services, please reach out via method below:
Appointment Policies
Reservation & Payment Policies
Any rescheduled or cancelled reservations within 24-hours will result in a 50% charge of your scheduled service. 'No-Show' reservations will be charged 100% of the service scheduled.
Your scheduled reservation is very important and made especially for you at Vici Collective. We ask that you please provide us with 24-hour notice if you must cancel or reschedule any reservation. We do, of course, understand that unavoidable issues come up and will do our best to work with you in case of an emergency. ALL GUESTS must have a credit card on file at Vici Collective for a reservation. Any client with charges denied or disputed will be subject to denial of any/all future services from Vici Collective.
As a courtesy, we do text and/or email to confirm the date and time at least 48 hours prior to your reservation. If we cannot reach you, or if you have unsubscribed from text/email, please understand that it is your responsibility to remember your reservation dates and times in order to avoid missed reservations and cancellation fees. You are always welcome to call/text and double check any reservations if you're unsure.
Late Policy
Please arrive 5-10 minutes early to each scheduled reservation to get settled into your appointment. In the event that you are running behind, we will always try our best to accommodate you. However, your tardiness can affect the remainder of the days' guests. Late arrivals may still receive an appointment (per discretion of the lash artist) and you may forgo parts of the service in order to keep it in the time allotted for you.
Pricing/Refunds
Pricing is subjected to changed per discretion of your lash artist based on the status of your extensions lashes upon arrival. Anything less than 50% of extensions remaining may be considered a new set.
We always want you to be satisfied with your services at Vici Collective. If you are not satisfied we ask that you contact us within 2 days of your appointment so that we may schedule you to correct your services. Any issues reported longer than 2 days from the original appointment date will not immediately be considered a redo but will be assessed on a case by case basis. Vici Collective does not offer refunds, credits or exchanges on services rendered or products sold.
Patch Testing / Allergic Reactions
All guests are welcome to have a patch test, at least 24 hours prior to scheduled appointment. This helps to see if you have any allergies or reactions of products used during the service but also allows insight to how the extensions feel. It is suggested any client with sensitive skin or any allergies have a patch test.
As with all cosmetic products, allergic reactions may develop at any time under any circumstance. If allergic reaction occurs, please contact Vici Collective directly and DO NOT try methods of removal. Your certified lash artist has an allergic reaction protocol that is specific to eyelash extensions.
Vici Collective
Vici Collective (VEE-SEE) is founded from multifaceted expertise, offering award winning lash extension artistry to guests in the Greater Green Bay Wisconsin area. Vici Collective also offers a professional skincare therpay and makeup.
Located in Allouez overlooking the Fox River, Vici Collective is located at 1255 South Monroe Avenue, Suite 104, Green Bay WI 54301.
About Jessica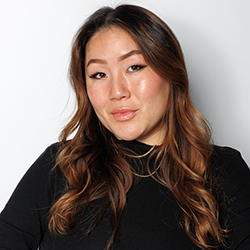 Owner and artist of Vici Collective, Jessica S. Bradley (Gadzalinski) started her career in the salon spa industry at the age of 15, where she surrounded herself in beauty trends; both in hair & makeup, and fashion.
Self taught in photography and utilizing the hair/makeup knowledge gained from the hair salon she worked at, Jessica created fashion and beauty photography that was unique to Wisconsin & lead her to work with models and designers across the country. Jessica went on to pursue her photographic career and graduated in 2014 from University of Wisconsin - Milwaukee with a Bachelor's Degree in Fine Arts. She immediately went on to work in the fashion industry and lead the Greater Milwaukee area in lingerie sales and education.
In 2016, Jessica relocated to Green Bay and attended The Salon Professional Academy - Appleton to receive her WI Aesthetician's license while managing a salon spa. Now, she holds 5 certifications as a Lash Artist, specializing in classic, volume, and mega volume eyelash extensions.
Products at Vici Collective
Vici Collective performs services using only the highest quality professional-only products. Staying up to date with the latest beauty trends, Vici Collective is committed to bringing clients the top of line products to fulfil services. Brands include Novalash, Lashbox LA, InLei and Beautiful Brows & Lashes.


Awards
In November 2018, after just 7 months of lash artistry, Jessica entered her first global eyelash extension competition - NovaLash's 9th annual LashOFF. She went on to win 2019 Fans' Choice Winner. View the video created by Jessica at NovaLash Hall Of Fame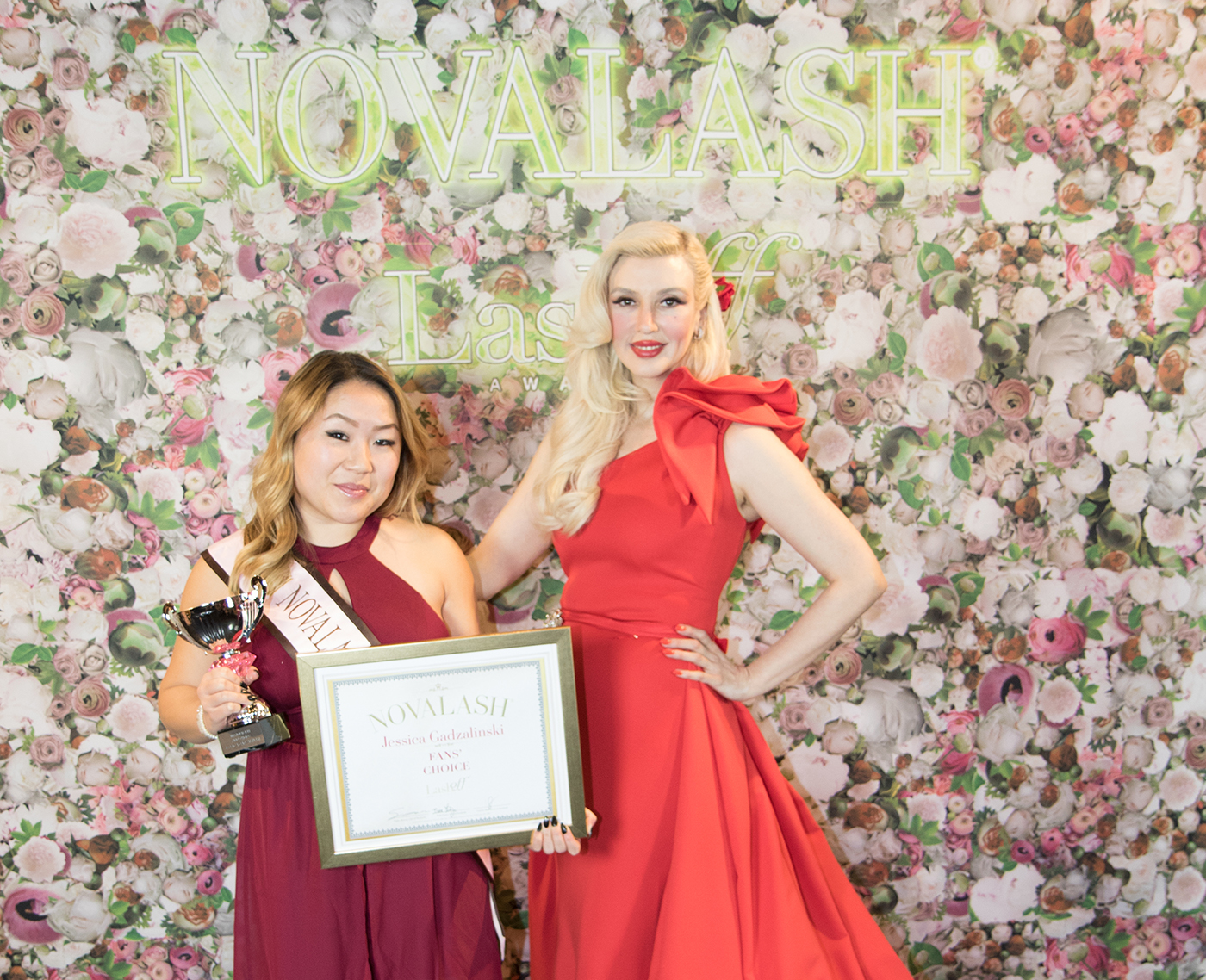 "This award is the people's choice. The lashes that were chosen by the public as the most beautiful, well done lashes." - Sophy Merszei, CEO & President of NovaLash
Through this experience, Jessica also has been named a 2019 & 2020 brand ambassador for NovaLash, and has traveled across the country lashing and selling at beauty industry tradeshows.
Media
Press
Jessica has appeared in professionally in print for her lash artistry in industry magazines such as Beauty LaunchPad, Modern Salon, American Spa, Dermascope, among others.
Frequently Asked Questions
Lash Extensions FAQ
What are eyelash extensions?
Individual, synthetic lash extensions are bonded to each of your natural lashes with medically-safe, award-winning, NovaLash Platinum Bond Adhesive.
Will extensions harm my natural lashes?
Natural lash health is our number one priority as a professionally trained lash artist. When lash extensions are applied correctly and proper aftercare is followed, no damage is done to your natural lashes. A single eyelash's life span is about 30 to 60 days, and when applied correctly there is no opportunity for lash damage. When your natural lashes gradually shed, the extensions will simply shed as well with them.
What does the initial 24 hours after receiving a lash service look like?
Our adhesive used in service is instantly water-proof, meaning they're 100% dry when you leave our studio. No needing to avoid weather, workouts, or saunas when you receive your lash service.
Will I have to avoid oil based products?
Our advehsive (Novalash) is only adhesive on the market that contains rubberizing agent; this keeps your natural lash (as well as the extension) bendable and flexible, giving your extensions maximum life. Oil does NOT need to be avoided.
How long do the extensions last?
As your natural lashes shed, rest, and grow constantly, the extensions will shed when the natural lash's lifespan is completed. Eyelash extensions are indefinite with monthly touch-ups and proper care.
How often do I need an fill/touchup)?
Fills can vary from person to person based on their natural lash growth cycle and how well they take care of their lashes between visits. Work with your Lash Artist to learn about yours and your best infill timing to ensure your best retention. Guests can reach a up to 5 weeks between reservations. Anything with less than 40% of your extensions retained may be considered a full set by your artist.
Can I wear mascara?
Recommended mascara can be used on the bottom lashes, and in between touch-ups on natural lashes as the extensions begin to shed. However, with proper care and lash restore maintenance recommended by your stylist, mascara is not recommended with extensions.
I wear contacts and/or have sensitive eyes. Can I still get lash extensions?
Yes! We recommend removing contacts prior to service to avoid irritating eyes from having eyes closed during service. The technique used at Vici Collective ensures that the extensions are not glued to your eyelid or skin.
I already have lashes, can I still get them infilled by Vici Collective?
Yes, new guest infills do require a consultation and may be subjected to a different fill price. Please remember that the guest's natural lash health is our number one priority. If your current lashes compromises your health as determined by your lash artist, we will require a removal and a fresh set of extensions.
Lash/Brow Services FAQ
What is a lash lift/tint?
A lash lift & tint is a treatment designed specifically for natural eyelashes to make your lashes apear longer, fuller and denser by applying steps of chemicals that curls them upwards. Tint is then applied to create darker lashes.
General FAQ
Do I need an appointment?
Vici Collective is by reservation only. To schedule your reservation contact us.

Still have questions? We'd love to answer!